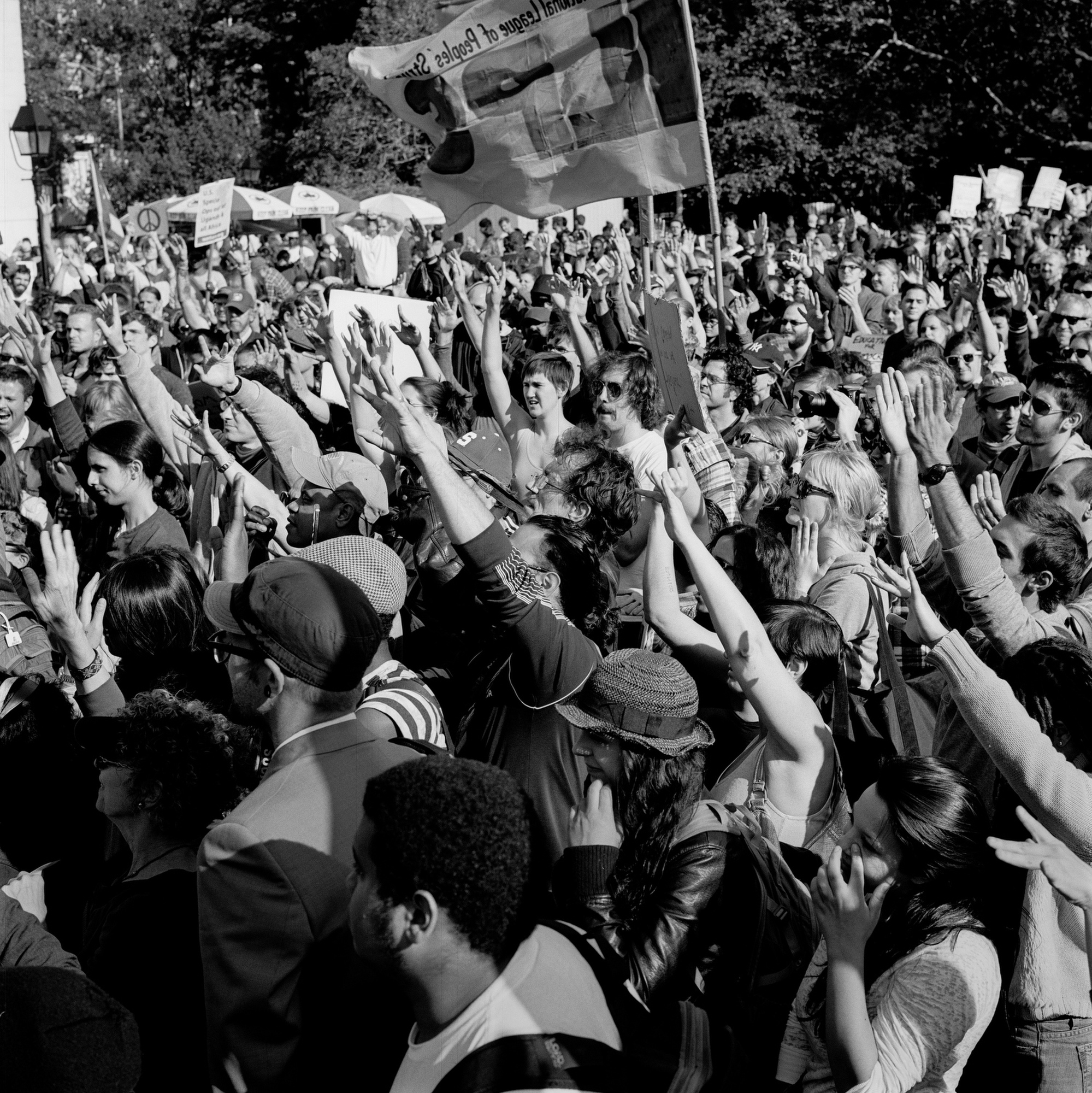 Dawn on Wall Street in the Financial District of Manhattan during the 2008 market crash.
Kevin Fitzgerald, 21, a history student with the Occupy Wall Street movement.
Bankers on Wall Street as the market drops.
Charlie Meyers hugs his fiance, Michelle Obanto, on a windy day in Zuccotti Park.
Peter Tuchman works the floor of the New York Stock Exchange as the market drops 400 points.
Robert James Carlson, 25, from Jersey City, N.J., protests on the eastern side of Zuccotti Park.
Bankers monitor the Morgan Stanley consuls on the floor of the New York Stock Exchange.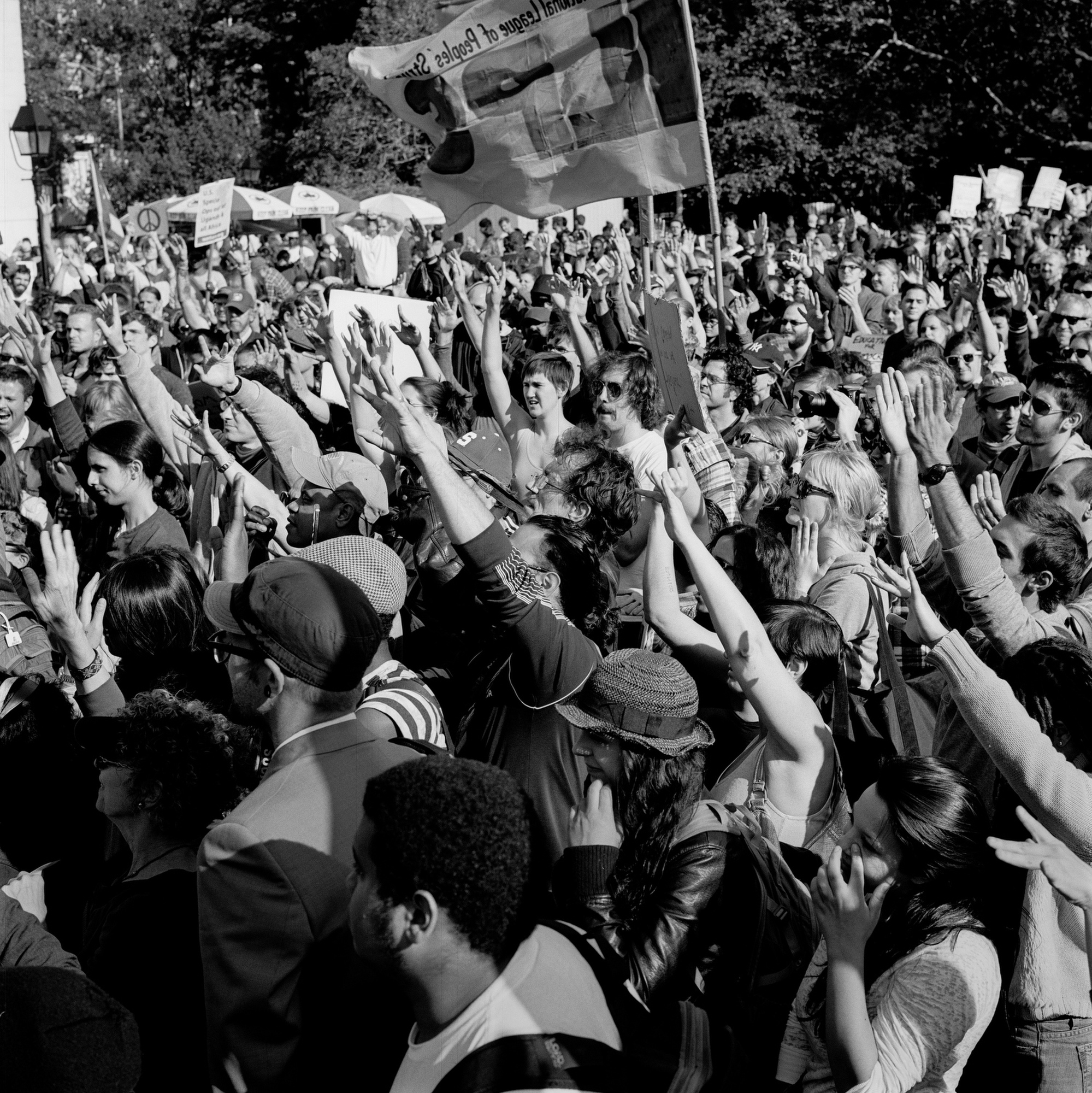 Protesters respond to a "temperature check" with approval using "wiggly fingers".
Men walk to work during the morning commute in the Financial District.
Wes Trexler is arrested on Wall Street as protesters attempted to shut down the Stock Exchange.
The first days of market crash in September of 2008.
The last day of Occupy Wall Street, before the park was cleared out by police.